Mar 04, 2020 - Eye 4 Style
5 Tips for Glamping on a Motorhome Holiday
Camping is often misconstrued as being a cheap or spartan type of holiday. But it's time to stop giving camping such a bad rep, and instead look at how to convert your holiday into a glamping trip! Glamping is the best way to travel, and allows you to enjoy nature whilst travelling in comfort.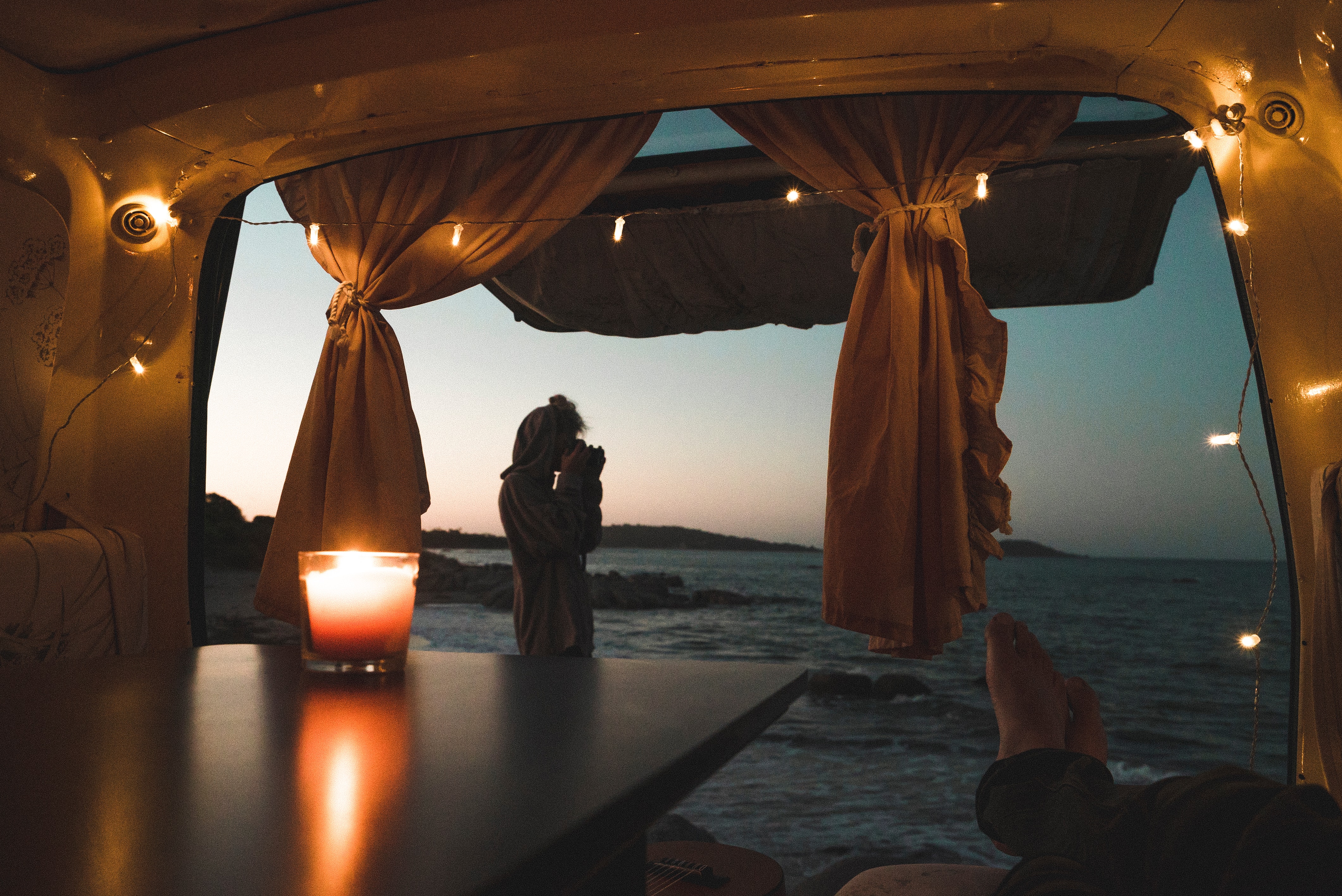 1. Choose the Right Motorhome
Your journey to glamping begins right away, with your choice of motorhome hire. Not hiring a motorhome, but have your own or borrowing a friends vehicle? Then you can move on to step 2. 
When choosing a motorhome for a glamping holiday, bigger is usually better. Renting a Swift motorhome will provide you with more space and comfort than a VW. Don't quite have the budget for a larger motorhome? Don't worry! The glamping experience can be achieved with a low budget, and in a cosy VW or Mazda Bongo as well.
2. Decorating Inside
Planning ahead is key, so be sure to create an extensive packing list. Glamping is all about the atmosphere, setting the tone correctly. Firstly, this is through comfort. Bring warm blankets, and if it is winter look into getting a small electric heater. Nothing is less luxurious than being freezing cold! 
Next is bringing those small luxuries, that can fit easily in your suitcase but make a world of difference. These include a corkscrew, wine glasses, pillows and a speaker. Drinking wine from a plastic cup does not feel classy, and a wine glass makes all the difference when you toast! That satisfying clink is worth it.
3. Decorating Outside
Inside is ready, but you're not quite finished! Part of camping is enjoying the great outdoors, and glamping shouldn't be any different. Nothing beats watching the sunset with a delicious meal and the company of your friends or family. Be sure to bring chairs and tables so that you can enjoy it. 
Blankets will be useful as it can really cool down in the evenings. To create a cosy atmosphere and ensure you can actually see each other, bring fairy lights to drape across the awning or van. Be sure to bring battery operated ones, and spare batteries, in case you can't reach a plug. And while they don't provide much light, pack some candles as well. These are the ultimate mood booster and can ensure everything smells gorgeous.
4. It's all about the food!
Glamping on an empty stomach? I don't think so! Be the Nigella Lawson of your motorhome by cooking up some fabulous dishes. Check out the various camping food blogs online for great tips, but our top three suggestions would be:
Hot chocolate with baileys – a luxurious take on a classic, add a marshmallow and it counts as food!

Jacket potatoes – which you can cook in the embers of a campfire.

A cheese board – no cooking required, delicious and easy to clean up!
5. Choosing your Destination
Just as choosing a vehicle is important, another vital part of planning your trip is choosing the right destination. For a glamping holiday, you may wish to find a good campsite with plenty of facilities. Some even offer hot tubs or restaurants, to ensure the best camping experience. Prefer privacy and your own set up? Focus on sites with maximum privacy or consider wild camping!