Oct 29, 2018 - Eye 4 Style
Two of the Easiest Ways to Make Blankets
Handcrafting your own piece can be a difficult and lengthy process, depending on what technique you decide to use. It's entirely possible to make an enormous fluffy blanket for your home in under twenty-four hours. Here are the two ways that you can get this done in a short amount of time without being a seasoned expert: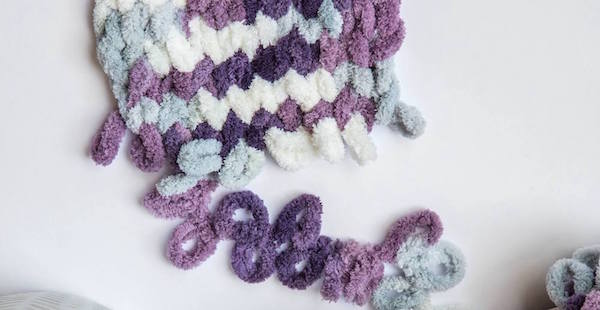 EZ Yarn
Knitting and crocheting are skills that take lots of practice to master and it could take a while before you feel comfortable starting big projects like blankets or throws. Newcomers and beginners don't have to worry about feeling overwhelmed, because there is a yarn that someone of any skill level can use. The yarn is called Bernat Alize Blanket-EZ yarn because it is made of a series soft loops that are designed to be woven together into a solid pattern using only your fingers — there is no need for knitting needles, crochet hooks or any other tools. The simple technique is great for young children to learn, in case you want to encourage your family to join you in finishing this activity. 
If you want to use this amazing material to make yourself a cozy blanket, you should check out the online store Yarnspirations — they have an excellent collection of yarn brands, colors, styles and fibers for you to choose. The website allows you to skip the traffic and the long lines at the mall, and it offers great deals on the supplies you want. They offer free shipping for orders that are over seventy-five dollars in the United States of America and Canada — other accessories will be sent to your front doorstep within days. Any purchases that don't meet your expectations can be returned within forty-five days so that you don't regret any order from the site. They have easy patterns that you can follow for no extra cost so that you can have the blanket, afghan or throw ready in the blink of an eye.  
Arm Knitting

 
Another clever technique that you can learn to get a quick and simple project is arm knitting — this is when you abandon your pair of needles and use your arms to stitch the fabric together. The crafting style is great for bulky blankets or throws because the results don't need to be delicate and refined. You need to use between five to seven feet of super chunky yarn, depending on the size that you are expecting from the pattern. Luckily, the size of the projects have no bearing on how much time you have to spend making them — you can arm knit a blanket from merino wool yarn super chunky in approximately an hour when you don't stop to take breaks. 
You will be astonished at how quickly you can whip up a new blanket or throw for your bed. Curl up with the final product once you've finished the pattern, so you can appreciate your hard work before going to sleep.