Oct 06, 2022 - Women's Style
Eco-friendly flip-flops to protect the environment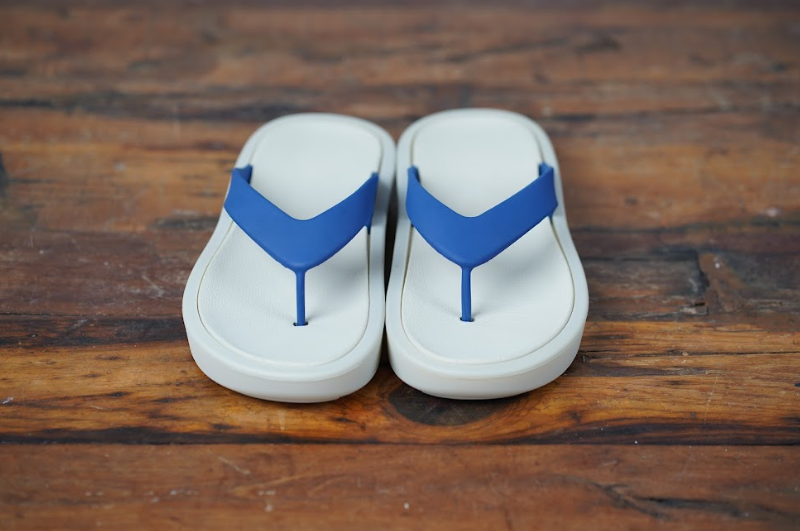 Use different straps, footbeds and other components to customize your very own flip-flops!
The younger generation has recently embraced eco-friendly consumption as a new trend. Since consumers spend money on eco-friendly products to express their uniqueness, fashion companies are also launching a variety of eco-friendly and vegan items targeted at them. The eco-friendly flip-flop "EWIG 221," which is now receiving funding on Kickstarter, is one of the well-liked goods.
The eco-friendly flip–flop Ewig221 is here to save the environment. Since TPE material can be melted down and reused again, Ewig221 is entirely recyclable. Because of its modular design, it is easy to put together and take apart. To keep using the shoes, just replace the damaged part. Additionally, the production method uses zero chemicals, such as glue and similar substances, which is good for the environment. Exceptional durability is another quality of Ewig221. Even the strong adult won't be able to damage Ewig221's flip-flop strap due to its strength.
Ewig2121 enables you to conserve the environment while expressing your characteristics to the world. Black, creamy white, beige, blue, and orange are among the five colors you may select from. Every element of the shoes may be colored to fit your personality. You have the feeling that you already own multiple pairs of shoes and are not in need of purchasing any more. The Eden Project will receive the funds pledged for color customization add-ons (nongovernmental organization).
The product's sole is shaped like an arch to keep the foot pleasant even when worn for a long time. A heel cushioning system is attached to the heel of the product to absorb the impact of the heel from continued walking. Ewig221 is a great solution if your foot health is a concern. You may adjust the level of elasticity of the heel cushion to your preference because it is detachable and is available with various degrees of elasticity.
Ewig221 is now available on Kickstarter. Support the project and receive the flip-flops just for you!