Feb 28, 2019 - Women's Style
Styling for different date scenarios.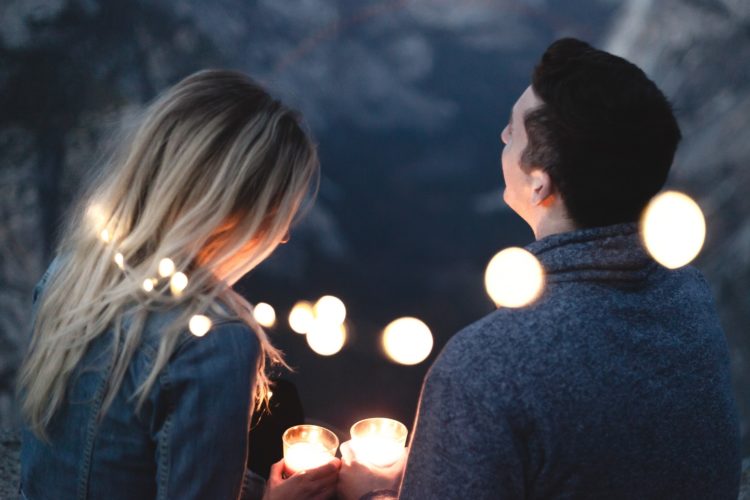 We all want to dress to impress on Valentine's Day, but often it can be hard to decide what to wear. Whether you're heading out for a romantic meal or spending more time together outdoors, we've come up with the ultimate style guide for 2019.
A few drinks
If you're waiting until the weekend to celebrate the day of romance, you might choose to go out for some drinks together. You can expect love-inspired cocktails and free heart-shaped chocolates when you're heading from bar to bar, but how should you dress?
If you've decided to hit the town together, you can go all out! Keep it Valentine's themed with a pink mini dress, scarlet lacy bodysuit or a bold ruby-coloured jumpsuit. Or, stay classic in an LBD and accessorise by adding a pop of colour to your outfit with red accessories. Elevate your ensemble with statement stilettos or barely-there block heels. Finish the look with dainty jewellery such as heart-shaped earrings and a pendant necklace.
A trip to the cinema
You and your significant other might've decided on a cute cinema date to celebrate your Valentine's Day together. Of course, you still want to make an effort for the big day, but you need to be comfy when you're snuggling during the film.
Why not go for a slim leg and heeled boot look? Pair your black skinny jeans with a bright Bardot top and cute tote bag (perfect for hiding snacks as well as looking stylish!). Bring some colour to your outfit with animal print ankle boots or chunky printed scarf.
If you're heading out for food first, opt for something dressier like a loose-fitted T-shirt dress and over-the knee boots.
A long stroll somewhere scenic
There's nothing better than exploring the great outdoors with your loved one. Of course, you can expect lower temperatures in February, so you need to wrap up well!
First and foremost, it's all about practicality. You don't want to be falling over on your romantic date so walking shoes or appropriate footwear are a must. Add layers to your outfit with a cosy fleece, padded puffer jacket and a cute bobble hat. If you're planning on going out to lunch on your way home, consider wearing a dressy top under your layers, just in case your other half wants to snap a photo of you as a memory of your perfect day.
Staying in for the night
Decided to have a romantic night in? Think a candlelit home-made meal for two followed by popcorn and your favourite film. You can still dress up though, even if you do want to get changed into your pyjamas straight after dinner!
Since you're staying indoors, you don't want your outfit to be uncomfortable or too dressy. You could opt for an accordion midi skirt, paired with an off-the-shoulder crop top. Or, choose an unstructured jumpsuit that'll look great if you decide to head out after eating!
Of course, you don't need to stress about your footwear here so accessorise in other ways with hooped earrings and a matching bracelet.
A romantic meal
If you can't splash out on a fancy meal for Valentine's Day, when can you? It might be a restaurant that you and your other half have been wanting to visit for a while, but you've been saving it for a special occasion. With some fine dining venues operating a strict dress code, what should you wear?
You could take the opportunity to wear a maxi dress if you want to go really formal. Many women go for a fancy look when they're heading to a posh restaurant so it's unlikely that you'll look out of place. If you feel overdressed, pair yours with flat shoes and a short jacket. Alternatively, you could pair a midi dress with heeled boots and a stylish clutch. Go for a statement print and flirty frills to channel Valentine's vibes — but remember to avoid overly bright tones.