Dec 07, 2019 - Featured
The best moment to apply for an ESTA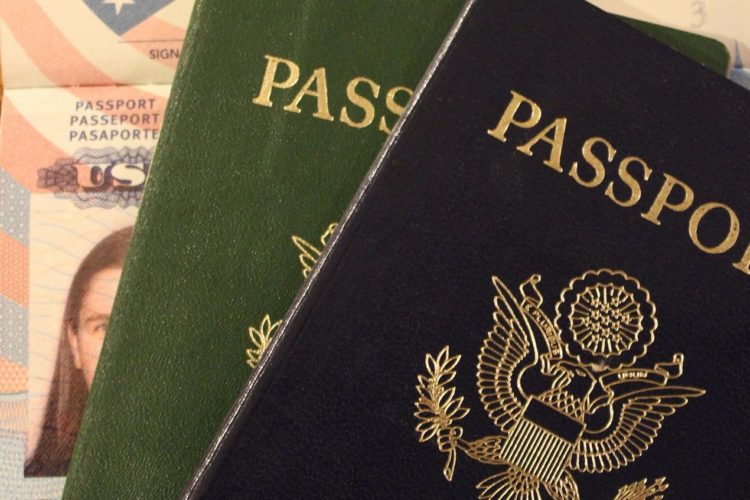 With the biggest fashion events starting as of February 2020, the Industry can taste what is to come with the early Pre-Fall & Fall-Winter shows in December in New York. Vera Wang, Jenny Woo, Carolina Herrera, and many more will show their pre – F/W 2020 collections and we can't wait!
With this month's events already started, one can only feel sorry for not being able to see them. But, after all, a trip to from Europe to New York demands time and preparation, including applying for a visa with all its formalities – accommodation and flight tickets, invitation, enough of funds in the bank account… Impossible to grab the suitcase and take the next flight! Or is it?
Luckily, the ESTA Travel Authorization is what you need if you want to be in the USA in a couple of days.
The ESTA Authorization
The ESTA (Electronic System for Travel Authorization) has been set by the Government of the USA in 2010 to ease the travel flow to the country by pre-scanning all visitors even before setting foot on U.S. land. As you can guess by the name of it, the whole process of applying, scanning, and approving the travel permit is entirely electronic.
ESTA is not a visa. It does not grant access to the USA but only for boarding on an aircraft or a boat. This is why, the citizens eligible for this type of e-Visa come from only 39 countries, most of which in Europe but also from South America, Asia and Oceania.
The Application ESTA is easy to complete. All you need is a valid e-passport (with your biometric data) and a good internet connection.
The questions are related to your names and current address, passport details, and potential dual citizenship. There is a separate section about your online presence. So far, this section is not mandatory.
You will be also asked to give the names and the email of a person to be contacted in case of an emergency and if your travel to the USA will be as a transit passenger or as a tourist. The ESTA application form ends with 10 more questions that will help decide your eligibility status.
When is the right time to apply for an ESTA?
The U.S. Customs and Border Protection (CBP) needs some time to evaluate your application. An ESTA can take up to 72 hours to be approved or declined. This is something to bear in mind when applying for the online travel permit!
Although most of the travel demands get approved in a couple of hours, the 72 hours delay can apply for everyone and therefore can ruin a holiday or a business meeting if not respected.
If we think of the right time to apply, we'd say a month earlier at least. It is true that there is no need at all to present an accommodation or flight reservation to obtain the ESTA. However, in case of a not authorized document, your other option would be applying through the consular services for a regular, non-immigrant visa and this will take time.
As in most of the cases, the ESTA Document is valid for two years and allows multiple visits to the United States and it won't hurt if you apply a mouth prior your trip. After all, better to be on the safe side!
The NY Fashion Week
After this Pre-Fall week taking place now in New York, the city will host the biggest fashion event for the first half of 2020 – the New York Fashion Week.
Starting with Men's' (February 3 – 5, 2020) and followed by Women's' shows (February 7-12, 2020) the season will end in April with the Brides collections (April 16-20, 2020).
Migrating for five months to follow all the events might be an option. However, travelling with an ESTA on your names is easily the best way to visit all the fashion events you are interested in.