Jun 23, 2021 - Women's Style
Relationship Rings: Different Rings at Every Stage of a Relationship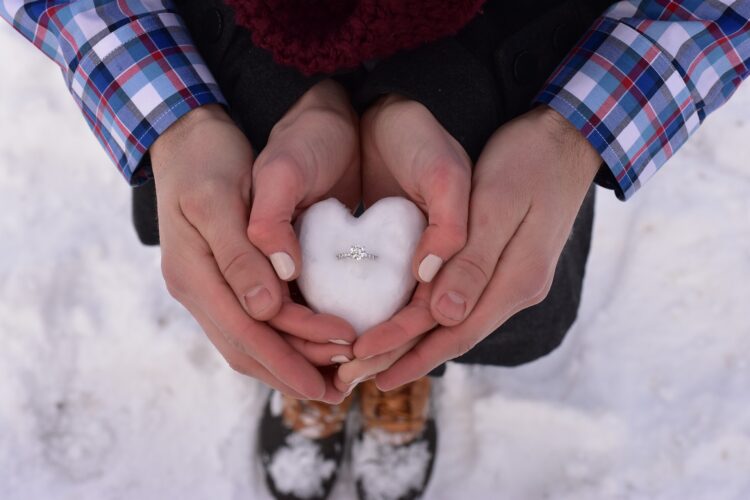 Couples go through plenty of milestones in the course of their relationship. They often celebrate these special moments by getting their partners gifts and other valuable mementos to remind them of their milestones and signify their undying love.
One of the classic options is rings, which have been a popular relationship statement for many. In fact, rings have been an essential part of Western culture for hundreds of years. They signify luxury, power, influence, and even devotion. Today, couples are now getting rings to represent various stages in a relationship. They have become a symbol of promise, love, and commitment, which they wore for the rest of their life.
Whether you are dating someone or planning to tie the knot, this article will help you choose the right ring at whatever stage you are in your relationship. We will take a look at the four main types of relationship rings and the traditions they carry behind them.
Promise rings
Promise rings are perfect for young couples in a serious relationship but not yet ready to get engaged soon. Usually, they are a great alternative for couples who want to tie the knot in the near future. Basically, promise rings are a warm-up ring before an engagement. As the name goes, young couples often give each other promise rings as a symbol of fidelity and devotion to each other.
Couples wearing promise rings may also mean they are more than just exclusively dating, but they are looking forward to their engagement someday. Depending on the couple, the meaning of a promise ring may also vary, but it is widely used as a sign of a serious commitment.
There is no timing or gesture involved when exchanging couple rings. But when it comes to style, promise rings are less extravagant than other relationship rings, especially in terms of design and budget.
As much as possible, a promise ring should not compete with the engagement ring. They often made of precious metal with simple and casual patterns, such as hearts, entwining designs, or even a diamond or two. Couples may also opt for stylish silicone rings infused with precious materials and engravings.
Engagement rings
This type of ring is often given when a person in a relationship asks for their partner's hand for marriage. The ring closes the deal in an intimate relationship and symbolizes that a wedding will happen soon. It may also mean a couple has been together for a long period with plans of settling down.
Engagement rings may be that one ring that rules every relationship ring and commitment piece. In fact, the giving of engagement rings comes with its ancient Egyptian roots observed for hundreds of years. Today, men wearing engagement rings have also become a famous tradition.
Traditionally, engagement rings are often a show-stopping piece proclaiming to the world that a couple is about to get married. The most popular styles consist of platinum or white gold band with a single diamond at the center. This means getting this ring would mean a bigger budget since it comes with precious gems, such as diamonds.
Couples who prefer non-traditional styles may opt for unique designs and colored gemstones, such as rubies and sapphires. Although they may be a little odd for an engagement ring, they can still serve as a cheaper alternative.
Wedding rings
Wedding rings are marriage bands given by couples during their wedding ceremony. They symbolize commitment, bond, and love between two married people. These rings come in plain bands with no gemstone set into them. Most women wear them as a stackable ring along with their engagement ring.
For most couples, wedding rings consist of matching metal bands, symbolizing unity and everlasting love. But others incorporate smaller diamond stones for an added flair. Traditionally, wedding ring designs are more practical and less extravagant than any other commitment ring. This way, it will be easier for couples to wear them every day for the rest of their lives.
Some women opt for bridal sets that include an engagement ring and wedding band in similar styles. When worn, the two rings look like one dazzling piece as they complement each other seamlessly.
Eternity rings
Also known as infinity rings, eternity rings are given after marriage or during a wedding anniversary. These rings serve as a renewed reminder of ongoing commitment and wedding vows. They can also be given on important family occasions, such as the birth of a first child, a new family home, and other special milestones in a marriage.
More often, eternity rings consist of plain metal bands with little gemstones set along with the band. A popular style is a three-diamond ring, representing the past, present, and future of marriage life.
This sums up all the main types of commitment rings throughout the stages of a romantic relationship. Among all these types, engagement rings and wedding bands are the most significant. But regardless of which stage you are in a relationship right now, relationship rings will always be a great way to celebrate love and commitment in a relationship.